2015 WOR Day 1: Take 5@2 Introduction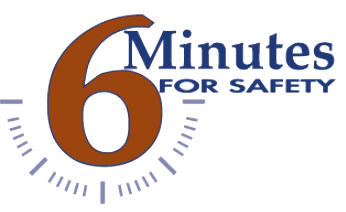 Week of Remembrance June 30-July 6, 2015
Look at the times below…Careful analysis of wildland fire fatality statistics and records reveal that most (not all) burnover events have occurred between 1400 and 1630. Taking a tactical pause at 1400 may be an appropriate time for line-going and operational personnel to step back for a moment and reevaluate their situational awareness. It can be used as an opportunity to remember that this is the beginning of a dangerous part of the day for fighting fires and increased caution is in order.
Throughout the week of June 30-July 6, we encourage you and your crew to consider using the idea of "Take 5@2" and to use the tools in each 6 Minutes for Safety to help assess the reality of your current situation.

Today is dedicated to the 19 firefighters that lost their lives on the Yarnell Hill Fire in Arizona 2 years ago today.
The "Take 5@2" safety messages are a cooperative project of 6 Minutes for Safety, the Wildland Fire Safety Training Annual Refresher (WFSTAR), NIFC External Affairs, the NWCG Leadership Committee, the NWCG Risk Management Committee, and the Wildland Fire Lessons Learned Center.

Page Last Modified / Reviewed: