2018 WOR Day 3: Getting the Right Information to Dispatch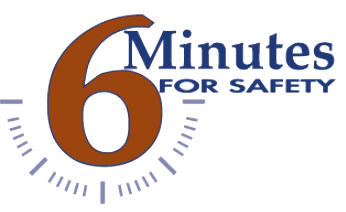 Week of Remembrance June 30-July 6
This Week of Remembrance is dedicated to all those who have fallen in the line of duty and is intended to serve as an opportunity to renew our commitment to the health, wellness and safety of wildland firefighters.
From the 9-line to the Pink Sticker to the Medical Incident Report, it is all about getting the right information to dispatch. The following are some helpful hints from wildland fire dispatchers:
Fireline personnel:
"We honor and remember through learning"
Brit Rosso
Director, LLC
Location information. Most cellular phones have the ability to plot GPS locations. Give the dispatcher your lat/long from your cell phone. Dispatch can convert the coordinates into useable format for air or ground resources.
Be clear and concise in giving initial information… remember that you are painting a picture of your scene for all those listening.
Follow the Medical Incident Report. Take as many radio "breaks" as needed while giving information.
Be prepared to answer additional questions from the Dispatcher or repeat information that may have been previously given. Know there is a process and try not to get frustrated with the amount of information needed.
Request status checks from the dispatcher if you think that may be necessary. You can set any length of time and do a short check in of status at that time with each other.
Don't be afraid to ask for estimated arrival times of responding units.
Remain calm and in control, knowing help is on the way and coming as quickly as possible.
Dispatchers:
Be prepared before you need to use the information/form etc. Have all guides/contacts and flow charts updated annually and practice with dispatchers pre-season.
Get help if needed from the Center Manager/Floor supervisor for instance to make phone calls and get the process started on the right track.
Don't forget to have a backup plan (or a couple) in place (ground ambulance, pack out etc.)
Be flexible. Things may change a lot as the incident progresses. Be patient. Also, be prepared for the request to be handled differently in different areas/counties/states.
Include the new Medical Incident Report form - dispatcher's need to familiarize themselves with it and replace old forms with this one.
Recommend reviewing the Gregg Creek incident https://www.youtube.com/watch?v=TnbVUWcvz-Q&feature=youtu.be
Action: Use the Medical Incident Report in your IRPG (pg 118-119) to practice calling in a medical emergency.
The topics, review, and resources for the NWCG "Wildland Firefighter Week of Remembrance" have been contributed by the Wildland Fire Lessons Learned Center, the Wildland Fire Leadership Subcommittee, the Interagency Helicopter Operations Subcommittee, interagency dispatchers, and many other field SMEs.
Page Last Modified / Reviewed: