2017 WOR Day 7: Leadership and South Canyon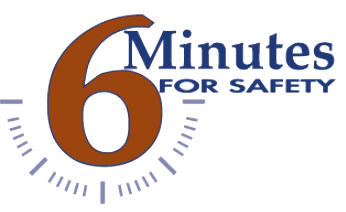 Week of Remembrance June 30-July 6, 2017
Today is dedicated to the 14 firefighters that lost their lives on Storm King Mountain in Colorado 23 years ago today.
On July 6, 1994, 14 wildland firefighters lost the lives on the South Canyon fire near Glenwood Springs, CO. The Wildland Fire Leadership Development Program was created as an interagency effort following this tragic event. Since 2002, the program has helped develop today's fire leaders as well as casting eyes forward to the needs of future fire leaders. The program honors those who gave the ultimate sacrifice by promoting a safe fire suppression culture led by good leaders.
Background
Leadership, or problems associated with its practice on the fireline, has been cited frequently as a factor contributing to wildland fire accidents in accident investigation reports and management reviews for many years. The importance of leadership on fires has been echoed time and again. In the Final Report of the Interagency Management Review Team on the South Canyon Fire, published June 26, 1995, the statement is made that "attitudes and leadership are universal factors that influence safe fire suppression." A few years later, the "Wildland Firefighter Safety Awareness Study, Phase III" (Tri-Data report) was published. It contained numerous goals and implementation strategies related to leadership and leadership training.
Goal 69: "Provide supervisors with training in leadership and supervisory skills."
Goal 74: "Prepare leaders for decision-making under stress."
2017 Wildland Fire National Leadership Campaign – Leading Authentically
Task: This is an opportunity for personnel at the local level—whether collectively or through self-development—to focus and create leadership development activities relating to the national campaign theme. Some guiding questions to think about when creating leadership development activities for your unit, crew, forest, etc. are:
What does leading authentically mean?
Why is leading authentically important?
What are some ways to develop quality authentic leadership in the self and others?
Purpose:
To promote leadership development across the wildland fire community disciplines.
To provide an opportunity and resources that can be used for leadership development at the local unit level.
To collect innovative leadership development efforts and share those efforts across the community.
End State: A culture that creates and shares innovative leadership development efforts in order to maintain superior leadership in the fire community.
Page Last Modified / Reviewed: