2014 WOR Day 7: Remembering those that lost their lives on Storm King Mountain 20 years ago today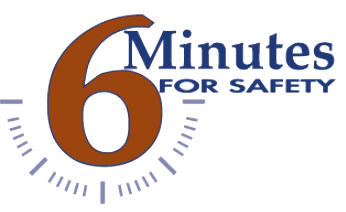 Week of Remembrance June 30-July 6, 2014
There is no question that the loss of firefighter's lives deeply affects us all, but when we realize just how many burnovers and deployments and aircraft accidents and felling injuries have happened, we need to ask ourselves "are we learning anything?" Are we getting better? Has anything really changed? When the wildland fire community suffered the terrible loss of 14 firefighters on the South Canyon Fire, it became the catalyst for change. It changed us and how we manage fire. Listed below are some of the changes…each one honoring the losses on Storm King Mountain 20 years ago today.
Safety – Fire training was reviewed to include lessons learned and greater emphasis on safety.
Safety – Emergence of hot shot crews as safety leaders at the field level. Right to refuse an assignment.
Leadership Curriculum – The accident planted the seeds for the leadership curriculum.
Human Factors – Recognition of the importance of attitudes and human behavior in accidents.
Lessons Learned Center – The 1998 Tri-Data study recommended that the wildland fire service look into building a lessons learned center. The Wildland Fire Lessons Learned Center was created in 2002.
Fire shelters – The development of a more effective fire shelter started with this incident.
Fire shelter training – Develop and refresh yearly on fire shelters. Clarify deployment vs safety zones.
Predictive Services – Recommendations to integrate fire weather meteorology with fire behavior forecasting at the geographic coordination center level evolved into the development of the predictive services units we have today.
Fire Weather Forecasting – Better communication of fire weather forecasts to incidents, improvements to the red flag and spot weather programs.
Interpretation of NFDRS products for field use: Pocket Cards and other tools for understanding the effect of fire danger and drought on firefighter safety.
Agency administrators – Greater involvement of agency leaders in emphasis on firefighter safety.
Fire policy reviews – Review of National fire policy. Media interest in fire policy and fire management.
Fire decision making – Changes were recommended to decision making process (the EFSA and fire complexity).
Qualifications standards – The 1995 Federal Wildland Fire Policy and Program Review, signed by both Secretaries of Agriculture and the Interior, directed Federal wildland fire agencies to establish fire management qualifications standards to improve firefighter safety and increase professionalism in fire management programs.
Discussion Questions:
What changes would you like to see in the wake of the Yarnell Hill Fire?
Based on events like Yarnell Hill and South Canyon, what can you and your crew do differently?
Page Last Modified / Reviewed: